Going Solo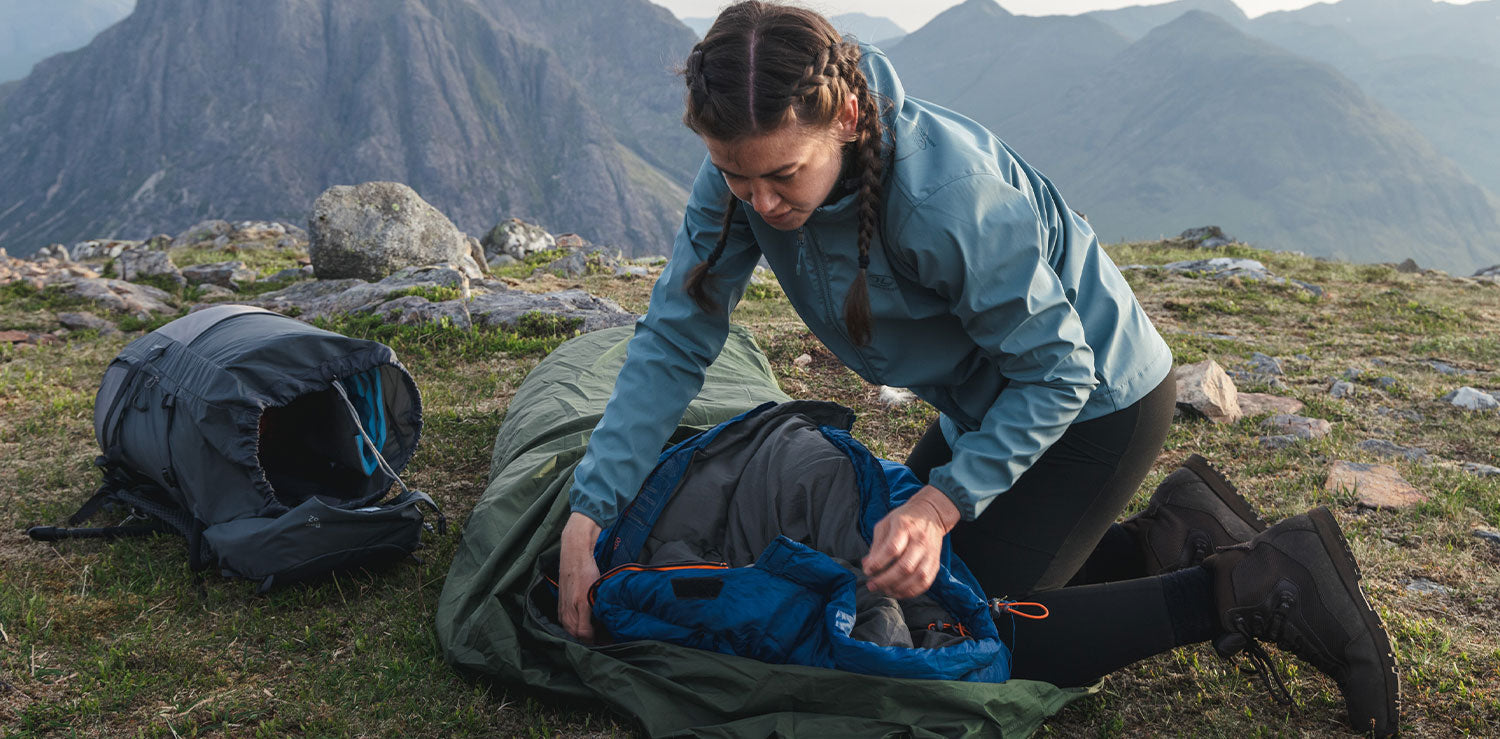 Heading out to the hills on your own might seem like a step too far for many outdoor lovers but when you've done it once, you'll never look back. Camping on your own not only boosts your confidence but is great for the mind. You can focus on your own wellbeing and thoughts, free from distraction.

At first it might seem far out of your comfort zone but some simple kit will keep you warm and protected from the elements so you can camp comfortably and enjoy being immersed in the outdoors and stunning scenery. If you've never camped alone before, why not try a local spot for your first time to build up your confidence and then venture further as your confidence builds. For the experienced campers, there' nothing better than trekking all day to find your own, secluded spot for a night under the stars.
For a successful and comfortable solo camping trip, you don't need loads of gear and equipment. We can break it down to hike, eat, sleep, relax.


Hiking
To carry your gear for your solo camp, use a pack that is comfortable, light and has the volume for everything you need to take. The Ben Nevis is a super lightweight trekking pack with plenty of room and pockets for all you gear and accessories. 
Bivvy Bag
The most simple solution for a lightweight camp is to use a bivvy bag. This is pretty much a waterproof and breathable outer for your sleeping bag. For extra protection from the rain, you can also add a basha or tarp above you. 
Sleeping Mat
Your sleep will be greatly improved by using as sleeping mat. It not only adds a soft layer between you and the ground but also insulates your body as you can lose up to 30% of your body heat through the cold ground. The insulation can also be increased by using a foil mat to reflect any lost heat back to your body. An inflatable pillow also adds a spot of home comfort.
Sleeping Bag
After a long day walking in the hills, there's nothing better than climbing into a soft and warm sleeping bag for a great night's sleep. The type and weight of your sleeping bag can vary hugely depending on the season and weather conditions but it's always better to be to warmer than shivery all night and much safer so make sure you take a sleeping bag that is warm. The warmth of the sleeping bag  can also be increased by using a sleeping bag liner. 
Cooking and Eating
Cooking for one doesn't mean you have to scrimp on a few luxuries. There are some great boil in the bag trekking food packs on the market. These offer essential calories to keep up you energy levels and don's mess up you pans. Take enough water for cooking, drinking, tea, coffee and washing. I always pack some other gems like chocolate, sandwich and sweets which always lifts the spirit. The Fastboil is a great stove as it packs down into itself with gas and boils water in under 4 minutes. Don't forget a knife, fork and spoon. 
Other essentials include a head torch, drybags to keep you kit dry and organised, walking poles (these not only aid your hiking but can be used as tent poles for your basha), survival bag, map, compass, hat and gloves. Even in the summer, the temperature at night can drop and warmth is key!

Before you head out into the hills, leave a route map with your family and friends so that they know where you are going and if there are any problems, where to find and help you. 
---